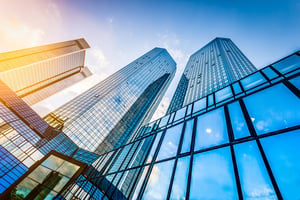 In the first part of my blog post I focused on calculating the impact of a cybersecurity breach in relation to a company's size and industry. In part two, I present an approach to better understand how often a company will experience security breaches.
The probability is usually the big unknown. Not particularly helpful is that our abilities to estimate a probability are inferior to our abilities to estimate damage. In addition, we must consider a range of limitations to our abilities to estimate. We don't estimate well in magnitudes very small or large. Once in 1,000 years and once in 10,000 years is harder to differentiate than once per year and once in 10 years. Also, we tend to overestimate the probability of recently occurred incidents.
The great uncertainty drives risk practitioners to reduce their risk assessments to pure impact assessments ("Estimations of probability can only be wrong!"). However, we can use what is out there on data and make comparisons.
Source: Calculating Your Company's Total Cybersecurity Risk Exposure