Keeping track of your most vital belongings, such as your keys, wallet, remote controls, and even motorcycles, may be made easier with the assistance of an Apple AirTag. Yet, allegations that they were utilized to monitor individuals without first obtaining their permission threw an unfavorable light on the utilization and implementation of these technologies. It's possible that your iPhone will warn you before you have to take any action if you have reason to believe that someone is monitoring your whereabouts via an AirTag. If you believe that you may be in danger because someone is following you without your permission and you feel that you should call law authorities, Apple may provide further information about the owner of the AirTag.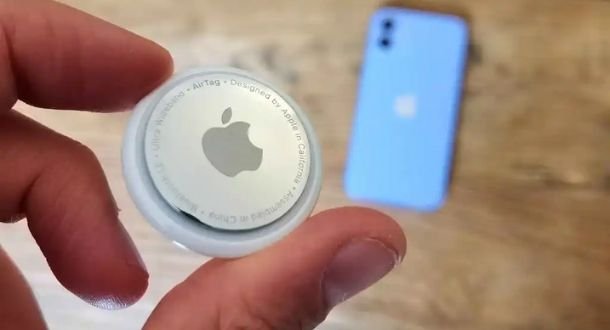 If you have an iPhone and you are being tracked by an AirTag, your phone may send you a notification that says "AirTag discovered moving with you." This will occur if all of the following conditions are met:
The AirTag has been detached from its rightful owner.
iPhone of yours is awake.
When you move the AirTag, it will make a sound.
This may also occur with other accessories that are compatible with Find My Network, such as AirPods, AirPods Pro, or AirPods Max. When you move any of these goods when they are not being handled by their owners, each of them will make a sound.
Verify that the Tracking Notifications feature is turned on.
In the event that you do not get an alert, it is possible that you will need to complete the following procedures in order to guarantee that your tracking alerts are activated:
Go to the Settings menu, and then pick Privacy.
To activate Location Services, choose Location Services from the menu.
Go to the System Services menu.
Put your iPhone in find mode and activate the Notable Places feature.
Return to the Settings menu, and then choose Bluetooth.
Bluetooth must be on.
Last but not least, open the Locate My app and choose yourself.
Activate the Tracking Alerts on your browser.
Try out the app called "Find My."
When AirTags get separated from their owners, they will produce a sound whenever they are moved in order to assist others in locating them. After confirming that Step 2 has finished, you may open the Locate My app and check to see if the AirTag is located if you think you may have heard an AirTag or another sound that you are unable to identify and suspect it may be an AirTag.
Make AirTag produce a sound.
If you have been notified that an AirTag was traveling with you and are checking the Find My app, you have the option to play a sound on the device in order to locate it more quickly. You can monitor other people's AirTags by using the Find My app, which you may access by touching on the alert, selecting continue, and then tapping Locate Nearby.
Check all the details about AirTag
When you have the AirTag in your line of sight, you may access the information it contains on your iPhone or any other smartphone that supports NFC. You will need to bring the top of your iPhone close to the white side of the AirTag that you have located and wait for it to identify it. A notice displays beside a webpage that contains the owner's last four digits of their phone number in addition to the AirTag's serial number. If this is a lost AirTag, the owner may have included their contact information so that the person who found it may get in touch with them.
Inactivate the AirTag.
If the owner of an AirTag disables it, they will no longer be able to see its current position or get updates about it. Just removing the battery is all that is required to deactivate the AirTag. You may do this by first opening the AirTag by depressing the button on top and then removing the battery by turning the lid counterclockwise.
You will be able to determine the position of another person's iPhone so long as your AirTag is in close proximity to that device. And with Apple's recent release of an official app for monitoring AirTags on Android devices, you don't even need an iDevice to accomplish that anymore! Yet, there is one very significant exception to this rule.
With Apple Music, the Beats app, and an application for transitioning to iOS, Tracker Detect is one of the few Apple applications that can be downloaded and used on Android devices. If you wish to zero in on a specific rogue AirTag, you can use the app to play a sound on it, and you can also use the app to monitor neighboring rogue AirTags using it. From that point on, you have the option of scanning the AirTag using an NFC reader or turning it off by removing its battery. The functionality is really fundamental, despite the fact that it is rather cool looking. Since it does not have an auto-scan feature, you will not get alerts about nearby missing AirTags as you would on an iPhone. This means that in order to look for a tag, you will need to manually launch the application first. One may argue that this renders the Tracker Detect app rather worthless since a large number of individuals in the reviews part of the app believe that it ought to be able to auto-scan. Spending your day manually searching your immediate environment for AirTags every five minutes is not the most effective use of your time.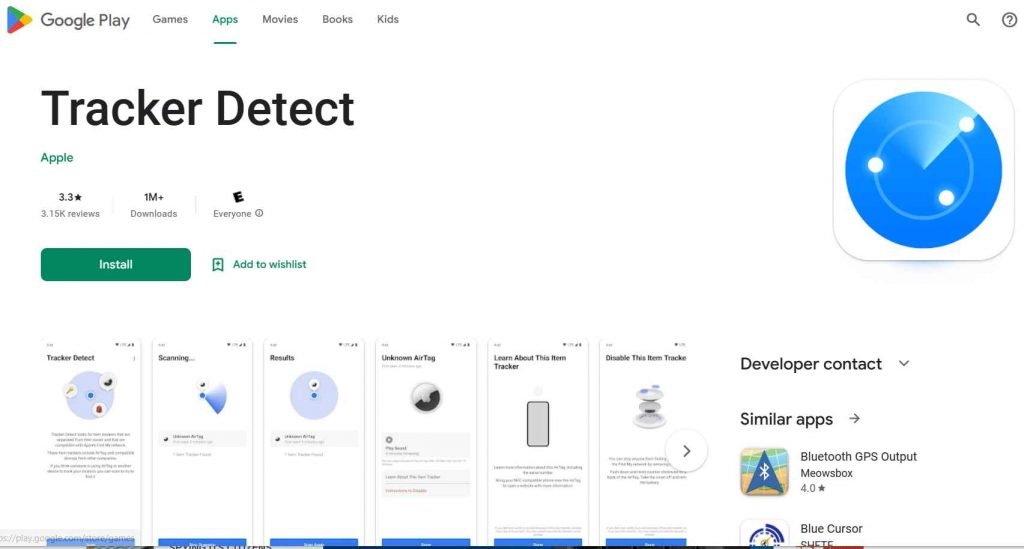 It's not even like there are roadblocks in the way of making that happen on Android phones; all you need is Bluetooth Low Energy (BLE). And enabling auto-scanning for AirTags on non-Apple devices and having those devices participate to Apple's Find My network would also considerably increase the success of finding AirTags in general. Download the application from the Google Play Store right now if you have an Android device and want to be able to scan AirTags with it.
InfoSec Threats | InfoSec books | InfoSec tools | InfoSec services