Command 'n' control botnet of notorious Emotet Windows ransomware shut down in multinational police raid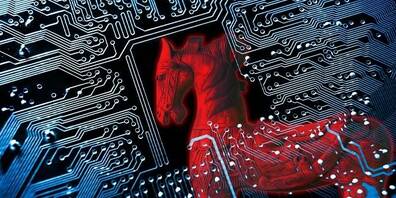 EU police agency Europol has boasted of taking down the main botnet powering the Emotet trojan-cum-malware dropper, as part of a multinational police operation that included raids on the alleged operators' homes in the Ukraine.
"To severely disrupt the EMOTET infrastructure, law enforcement teamed up together to create an effective operational strategy. It resulted in this week's action whereby law enforcement and judicial authorities gained control of the infrastructure and took it down from the inside," said Europol in a jubilant statement this afternoon.
Police forces from the Netherlands, Germany, the United States, the United Kingdom, France, Lithuania, Canada and Ukraine all took part in the takedown.
"Analysis of accounts used by the group behind Emotet showed $10.5m being moved over a two-year period on just one Virtual Currency platform," said Britain's National Crime Agency, which added: "NCA investigators were able to identify that almost $500,000 had been spent by the group over the same period to maintain its criminal infrastructure."
Source: Command 'n' control botnet of notorious Emotet Windows ransomware shut down in multinational police raid