About 1 in 5 phishing email messages reach workers' inboxes, as attackers get better at dodging Microsoft's platform defenses and defenders run into processing limitations.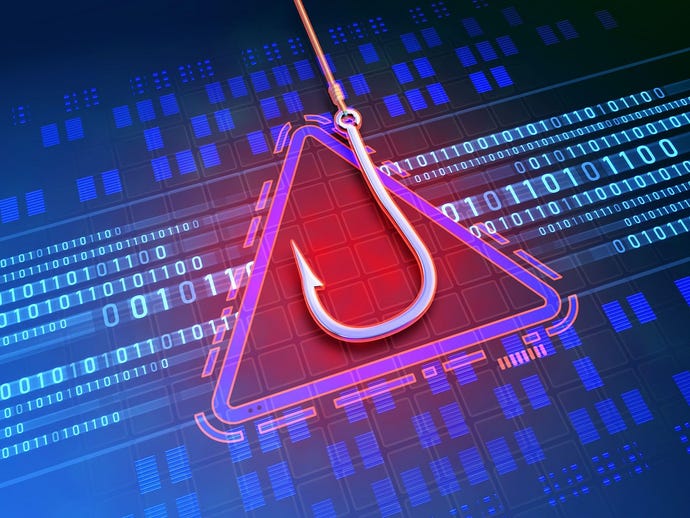 This week's report that cyberattackers are laser-focused on crafting attacks specialized to bypass Microsoft's default security showcases an alarming evolution in phishing tactics, security experts said this week.
Threat actors are getting better at slipping phishing attacks through the weak spots in platform email defenses, using a variety of techniques, such as zero-point font obfuscation, hiding behind cloud-messaging services, and delaying payload activation, for instance. They're also doing more targeting and research on victims.
As a result, nearly 1 in 5 phishing emails (18.8%) bypassed Microsoft's platform defenses and landed in workers' inboxes in 2022, a rate that increased 74% compared to 2020, according to research published on Oct. 6 by cybersecurity firm Check Point Software. Attackers increasingly used techniques to pass security checks, such as Sender Policy Framework (SPF), and obfuscate functional components of an e-mail, such as using zero-size fonts or hiding malicious URLs from analysis.
The increasing capabilities of attackers is due to the better understanding of current defenses, says Gil Friedrich, vice president of email security at Avanan, an email security firm acquired by Check Point in August 2021.
"It is a family of 10 to 20 techniques, but they all lead to the objective of deceiving a company's security layers," he says. "The end result is always an email that looks genuine to the recipient but looks different to the algorithm that analyzes the content."
Microsoft declined to comment on the research. However, the company has warned of advanced techniques, such as adversary-in-the-middle phishing (AiTM), which uses a custom URL to place a proxy server between a victim and their desired site, allowing the attacker to capture sensitive data, such as usernames and passwords. In July, the company warned that more than 10,000 organizations had been targeted during one AiTM campaign.
Check Point is not the only vendor to warn that phishing attacks are getting better. In a survey, email security firm Proofpoint found that 83% of organizations experienced a successful email-based phishing attack, nearly half again as many as suffered such an attack in 2020. Cybersecurity firm Trend Micro saw the number of phishing attacks more than double, growing 137% in the first half of 2022 compared to the same period in 2021, according to the firm's 2022 Mid-year Cybersecurity report.
Meanwhile, cybercriminals services, such as phishing-as-a-service and malware-as-a-service, are encapsulating the most successful techniques into easy-to-use offerings. In a survey of penetration testers and red teams, nearly half (49%) considered phishing and social engineering to be the attack techniques with the best return on investment.
Defending Phishing Attacks on Organizations For Beginners
Phishing Awareness and Training
Phishing Detection Using Content-Based Image Classification